Ritual
Ylang-Ylang wax
Cananga odorata
SUN RADIANCE
Read more
We have selected Ylang-Ylang for its ability to remain beautiful under the blazing sun. From its flowers, we extract an essential wax rich in nourishing fatty acids that provide dual protection, both inside and out, for hair exposed to the sun.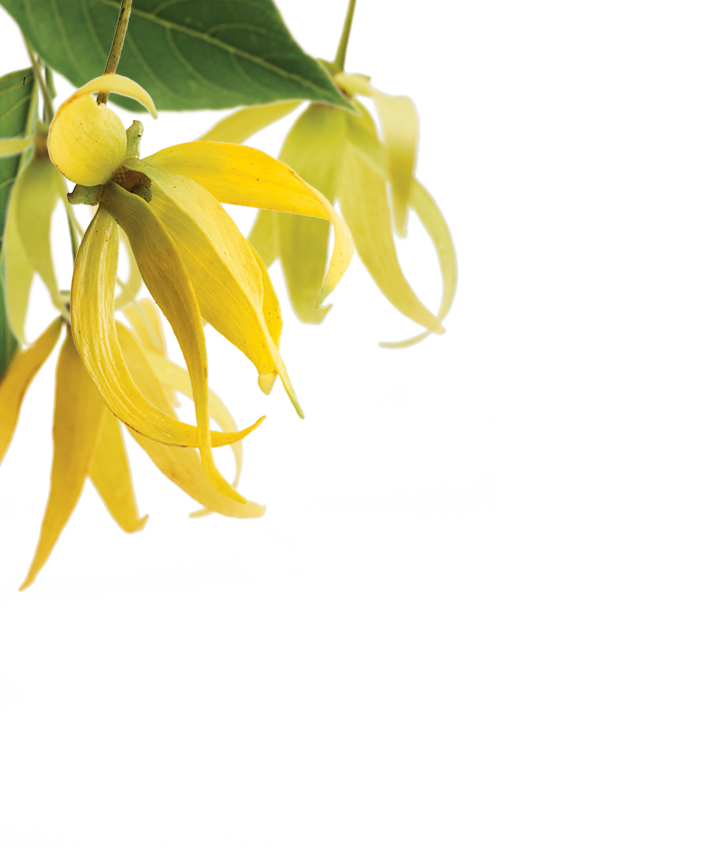 « Ylang-Ylang protects your hair right through to the end of summer! »
Cananga odorata
Explore
Discover Ylang-Ylang essential wax which protects your hair against the drying and damaging effects of UV rays, salt, sand and chlorine while we protect the local environment's biodiversity.
Protect
We help preserving the depleted forests of the Comoros by helping to halve wood consumption, saving the equivalent of 210 tons of wood in just 3 years. Klorane's biodegradable* Ylang-Ylang range helps providing more income to the local community and uses eco-designed recyclable packaging made from recycled material. *Shampoo and conditioner
Share
Revealing the richness of Ylang-Ylang through a range of sensory treatments, improving the practices of farmers and developing a more sustainable way to manage the forest to protect the Comoros's extraordinary biodiversity.