Ritual
Mango butter
Mangifera indica L.
Nourishing
Read more
We select Mango for its fatty acids and polysaccharides with nourishing and protective properties. We cold-press its kernel to extract a highly nourishing butter which invigorates malnourished hair.
« Deeply nourish dry hair without weighing it down and awaken its silkiness »
Mangifera indica L.
Select
Mangifera indica L. species for the fatty acid-rich kernel with exceptionally nourishing properties.
Collect
Fruit by hand right before maturity when the ingredients are most concentrated.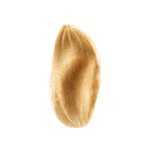 Extract
Cold-pressed to preserve the nourishing power of Mango.